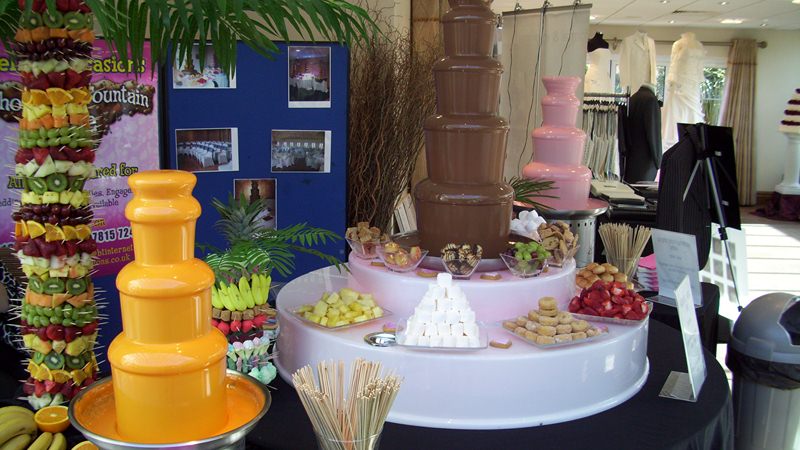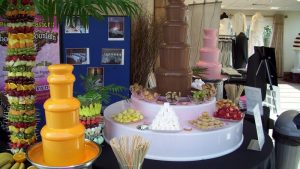 All of our products are entirely individual and innovative. We offer you our special produce to discover another level of party food hire when you choose us. We will ensure that your private party is completely different. Best of all, we build every single little detail of our creations around your plans.
We invite you to browse our website pages to find out just what party food combinations we can tailor for you.
Our team know that you will be simply amazed at our stunning produce; and the ingredients that we use are sourced only from the very best suppliers. This ensures that every single edible item that you choose tastes simply divine:
Edible Fruity Palm Trees
Belgian Chocolate Fountains
Candy Floss
Drinks Fountains
Candy Bar Pic 'n' Mix
As well as the rest of the edible delights that we supply for your party, our cascading drinks fountains always make centre stage at any special occasion. In addition to our drinks fountains, we have the most enticing, delicious and moist cake pops too. Not only do our cake pops taste exquisite, they are completely tailored and made to reflect your overall party theme.
Add to this our wealth of experience, and our ability to offer you ideas and specialist advice, and you can be sure that we will assist you in creating the most perfect effect that you wish for at your party.
We are proud that every single time we are asked for party and food hire, we create bespoke options to perfectly suit your budget as well as your taste