As you can see from our website, we at Kelly's Occasions like to make your special occasion as perfect as possible. Not only do we want to add a little bit of class to your wedding, christening, birthday party or any other celebrations or events you are having, we would also like to add a little bit of fun too. With all the lovely sweet and healthy treats we supply we thought it would be a fantastic idea to try something different that we know will keep the children happy, not to mention the adults.
If you are thinking about having a party, then you are probably considering having a buffet. We have seen too many times, that the adults are always happy with all the lovely food they have but some of the children are not so keen. This is where Kelly's Occasions can help.
You can now hire out one or more of our hot dog machines. These are becoming extremely popular with our clients and have been a big hit with both adults and children. Our machines come in different sizes so can cater for any size party or event.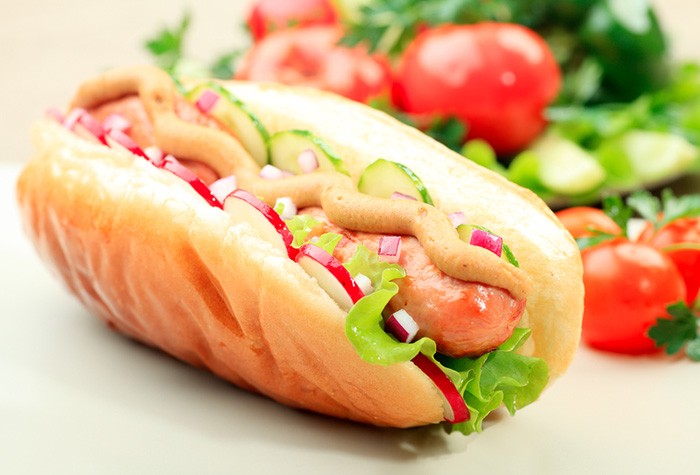 We will supply all the rolls, hot dogs, onions, condiments, napkins and will even send one of our friendly staff who has a valid food hygiene certificate to help.
We will arrive at your function or party an hour prior to your guests and will set up the hot dog machine and operate it for you, leaving you to entertain your guests and enjoy your party.
Our hot dog machines are easy to move around so if you would like us to place it next to the buffet table or if you would like it outside then we can accommodate whatever you need.
Hot dogs have always been a great snack whatever time of day it is. They can always be dressed up with a bit of garnish just to make them look fancier for the more important occasions.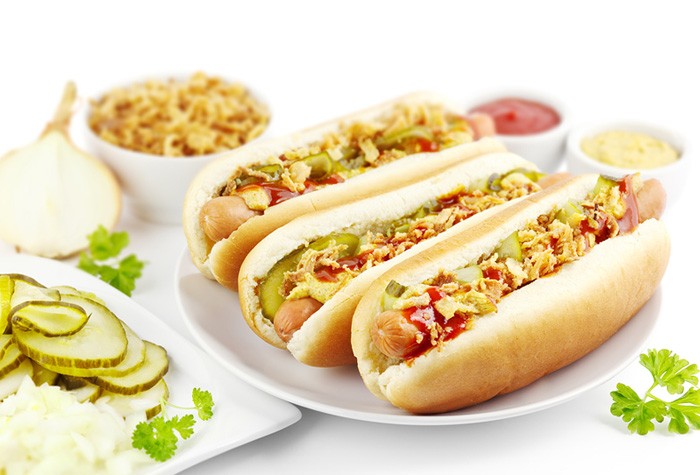 They are quick and easy to make, with the minimal amount of mess. There is not many people that would not enjoy a hot dog or two. If you would like to hire our hot dog machines then take a look at all our other services we provide and see if there is something else you would like to hire out to complement the hot dog stand. Let us really make your party or event one to remember.
If you have ordered one of our bouncy castles and our rodeo bull for an outside party, then our hot dog machine will complement these very well.
Our hot dog machine is a great idea for your son or daughter's birthday party, especially if you hire our candyfloss machine, popcorn maker and candy buffet to go with it.
These are really a great idea, so for whatever reason you would like to hire our hot dog machine, you will not be disappointed and neither will your guests.
There are so many occasions for hiring one of our hot dog machines: